Welcome to our denim stomping grounds
Discover The
Blue Jean Fit Guide
WHERE TRADITION MEETS MODERN MEETS LUCKY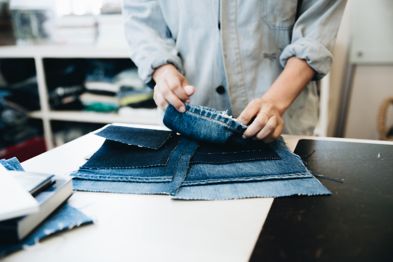 SERIOUSLY
AUTHENTIC
Denim inspiration is everywhere!
We take notes from the jeans we
find in vintage shops of L.A., and
hidden gems overseas. Once we
pinpoint the details we want to
recreate, a final Lucky twist is
applied, and an original design is
born. BAM! Instant classic.
DENIM
DEVOTEES
By imagining the story behind
every pair of jeans, we're able
to create a legit wear pattern
that reflects how you'd live,
work, and move in your denim.
(Props to us!) This is what gives
them that Americana essence
you just can't resist.
denim everything
Our love of indigo goes beyond the 5-pocket.